Player Registration
---
CAC PLAYER REGISTRATION FEES 2021/2022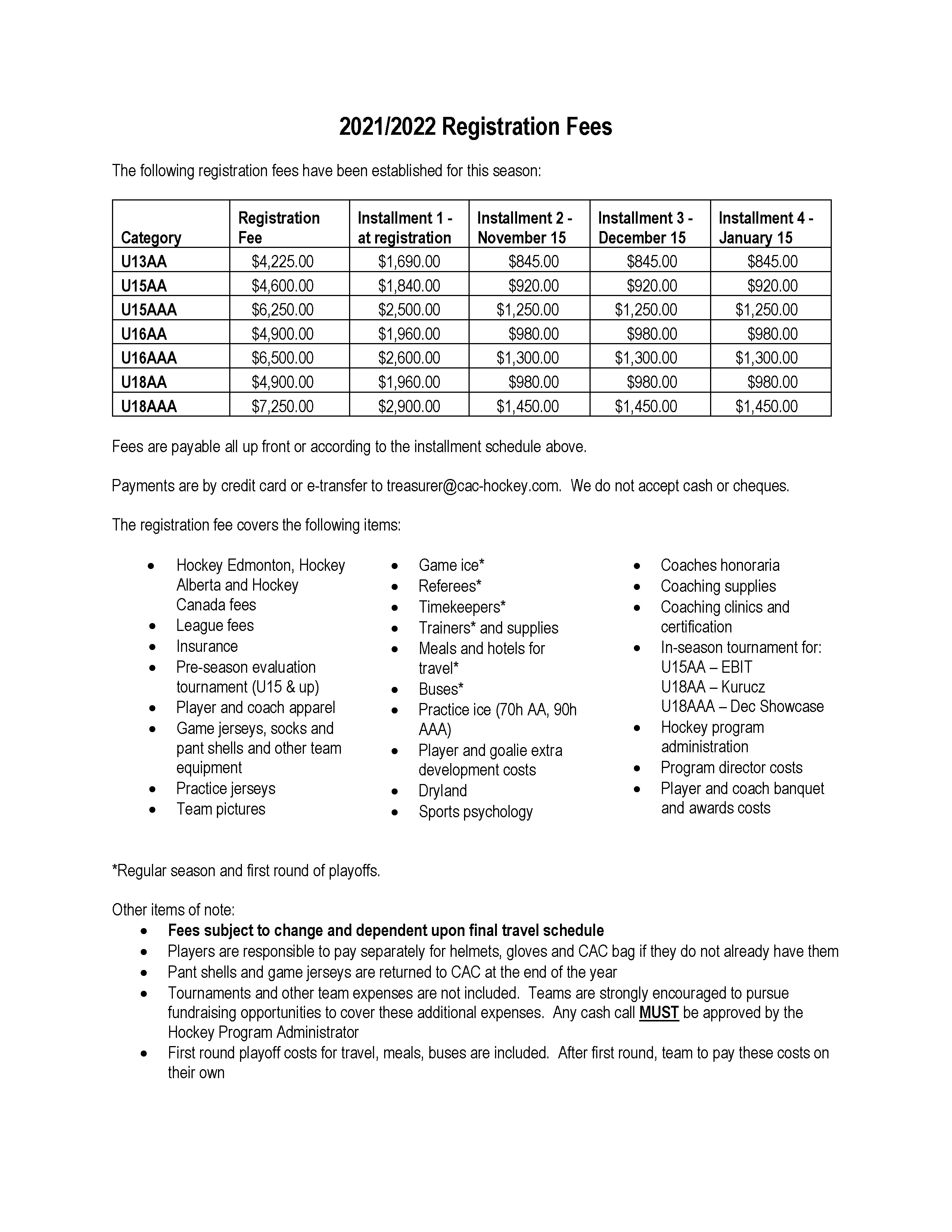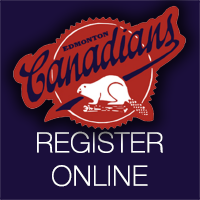 FOR MORE INFORMATION ON THE HOCKEY PROGRAM PLEASE CONTACT
Pat Elliott @ hockeyprogram@cac-hockey.com
FOR MORE INFORMATION ON PAYING FOR PLAYER REGISTRATION FEES PLEASE CONTACT
BETTY CHMILAR @ registrar@cac-hockey.com
780-499-4148
*CAC PLAYER REGISTRATION fees will be billed out in batches if you choose the Credit Card option, this may take up to two weeks for it to show in your records*
YOU CAN FOLLOW US ON TWITTER OR FACEBOOK FOR IMMEDIATE UPDATES

CANADIAN ATHLETIC CLUB ARENA
14640 142 ST. NW
EDMONTON AB



---
Please note that per Hockey Edmonton's directive, all families must complete the Respect In Sport on-line course prior to the start of tryouts.
Click here to go to the Hockey Alberta Respect In Sport website. Select "Take Program" from the top menu.
Click here to read more information about the Respect in Sport Program.
Print your Respect In Sport Certificate and bring it to the first tryout skate.
For more information call the CAC Registrar at 780-499-4148.
Pee Wee Player Information Night
Our PeeWee Player Information Night and skates are held in early April every year.
In the meantime, if interested Click Here for a typical year at CAC.
If you have any questions about playing at CAC, please call the CAC CAC Registrar at 780-499-4148.
QUESTIONS ABOUT THE TRYOUT PROCESS? Please contact Pat Elliott at hockeyprogram@cac-hockey.com