CAC Coaching Staff
---
CAC would like to introduce the
Coaching Staff
for the 2022/2023 Season
Head Coaches
U17 AAA Gregg Distributors - Tony Orsini
U18 AA Butchers & Packers- Brad Galloway / Brad McCorry
U16 AA - United Sport and Cycle - Richard Demery
U15 AAA Volvo of Edmonton - Nick Trudeau
U15 AA Think Green Alberta - Kevin Lentz
U15 AA CAC Imperial Equities -
U13 AA Cutting Edge Flooring - Rob Smashnuk
U13 AA Sturni - Hueston Engineering - Brian Tucker
---
U13 AA-Cutting Edge Flooring

---
U13 AA - Sturni-Hueston Engineering

---
U15 AA Think Green Alberta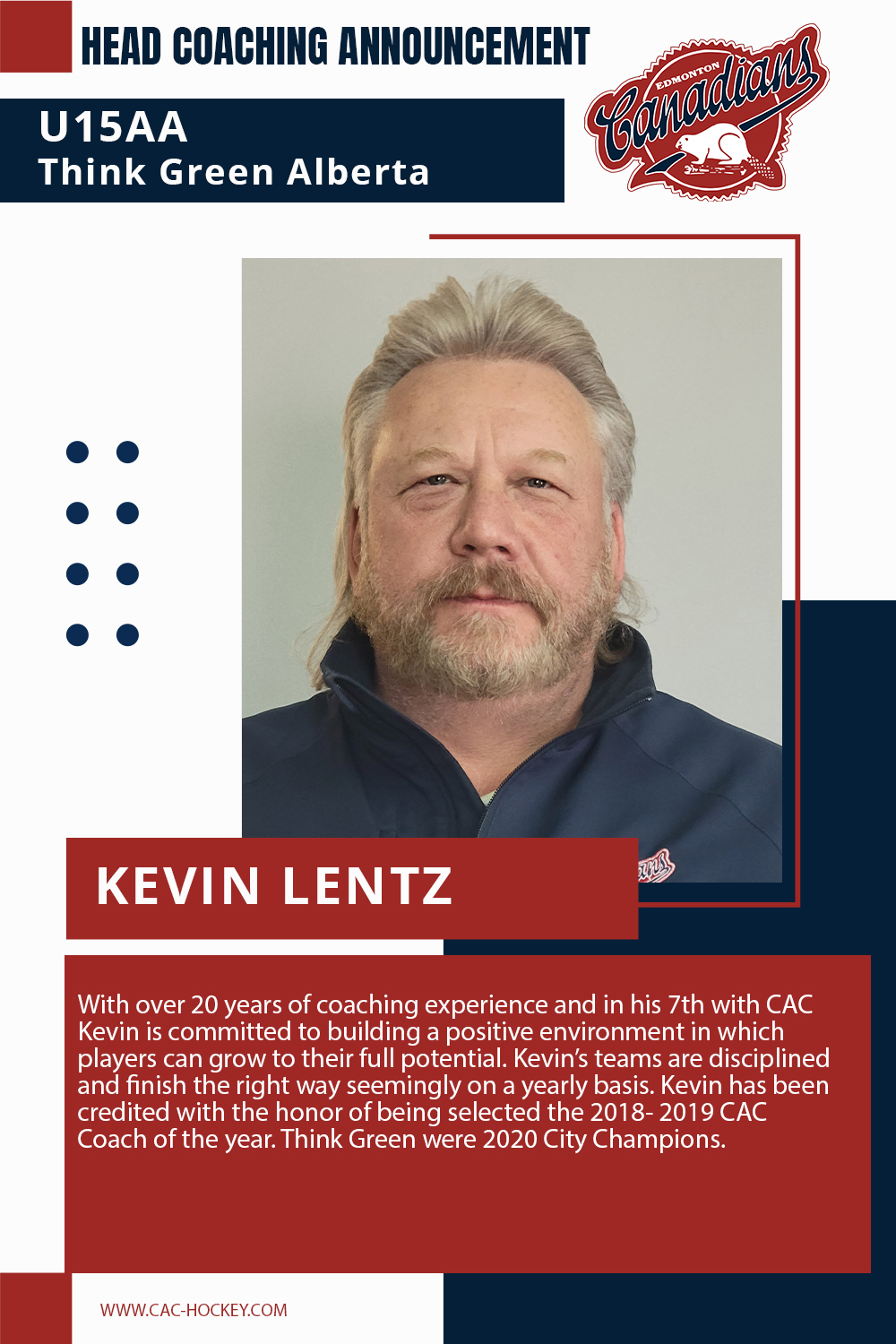 ---
U15AA Imperial Equities
---
U15 AAA Volvo of Edmonton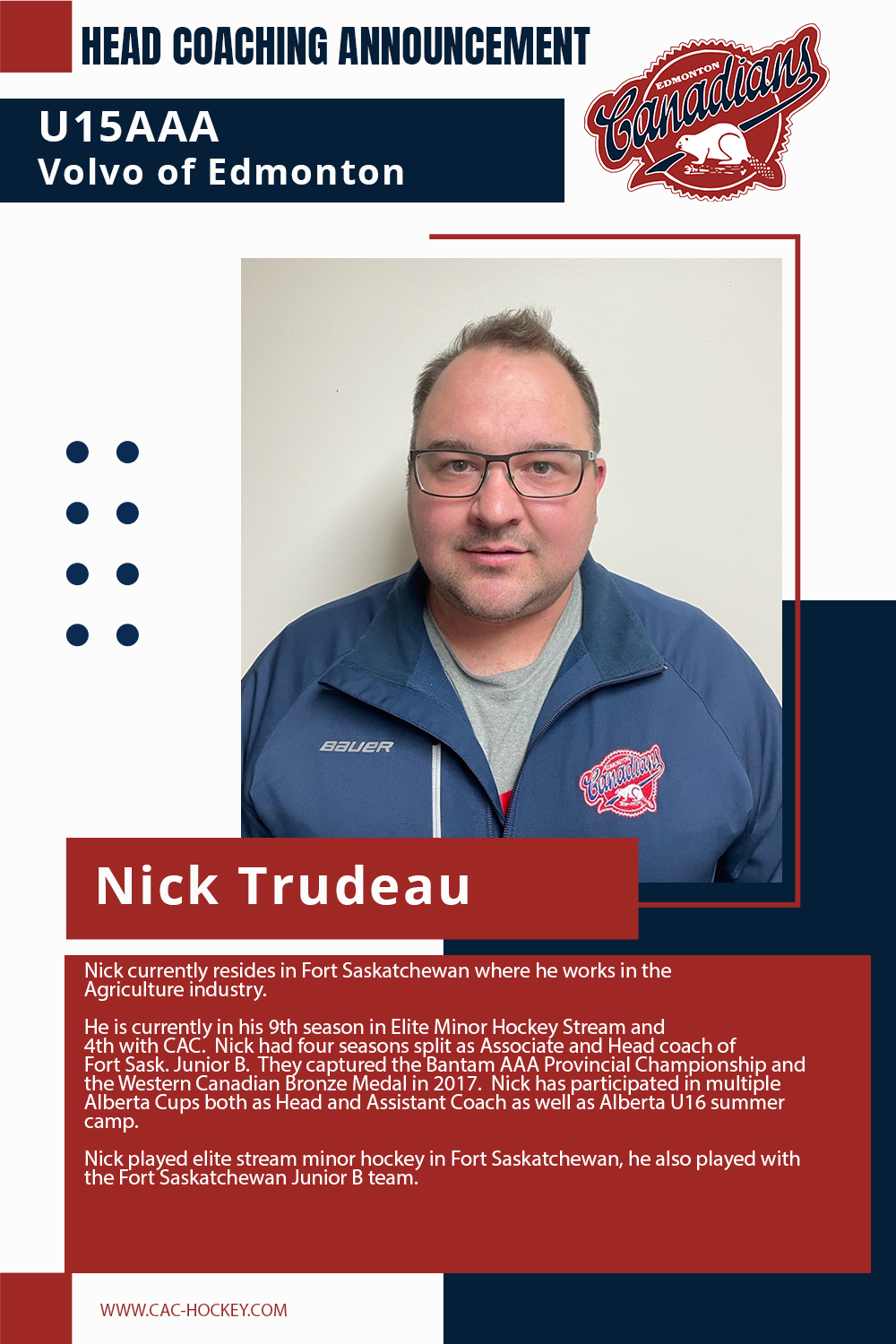 ---
U16AA - United Sport and Cycle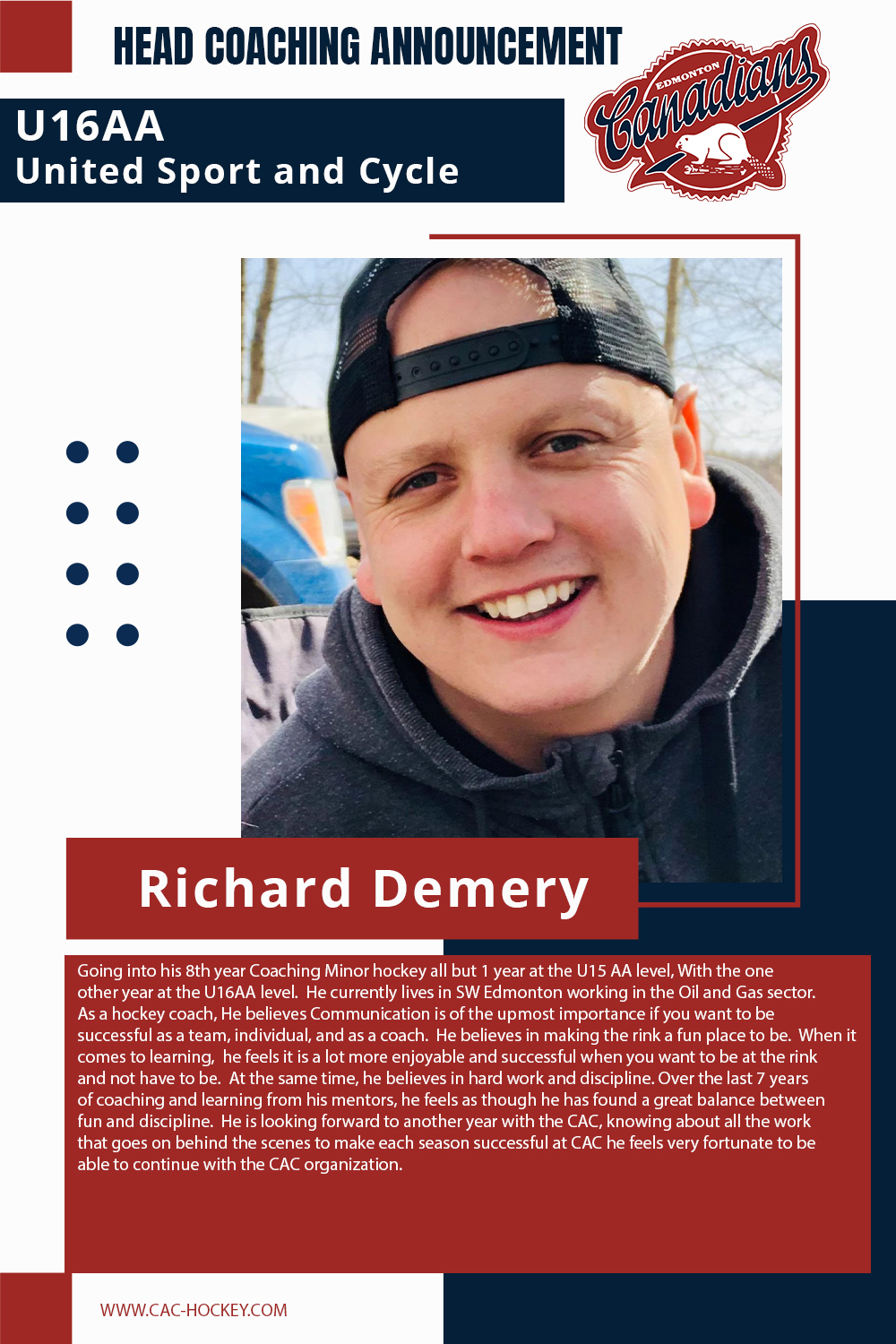 ---
U18 AA- Butchers & Packers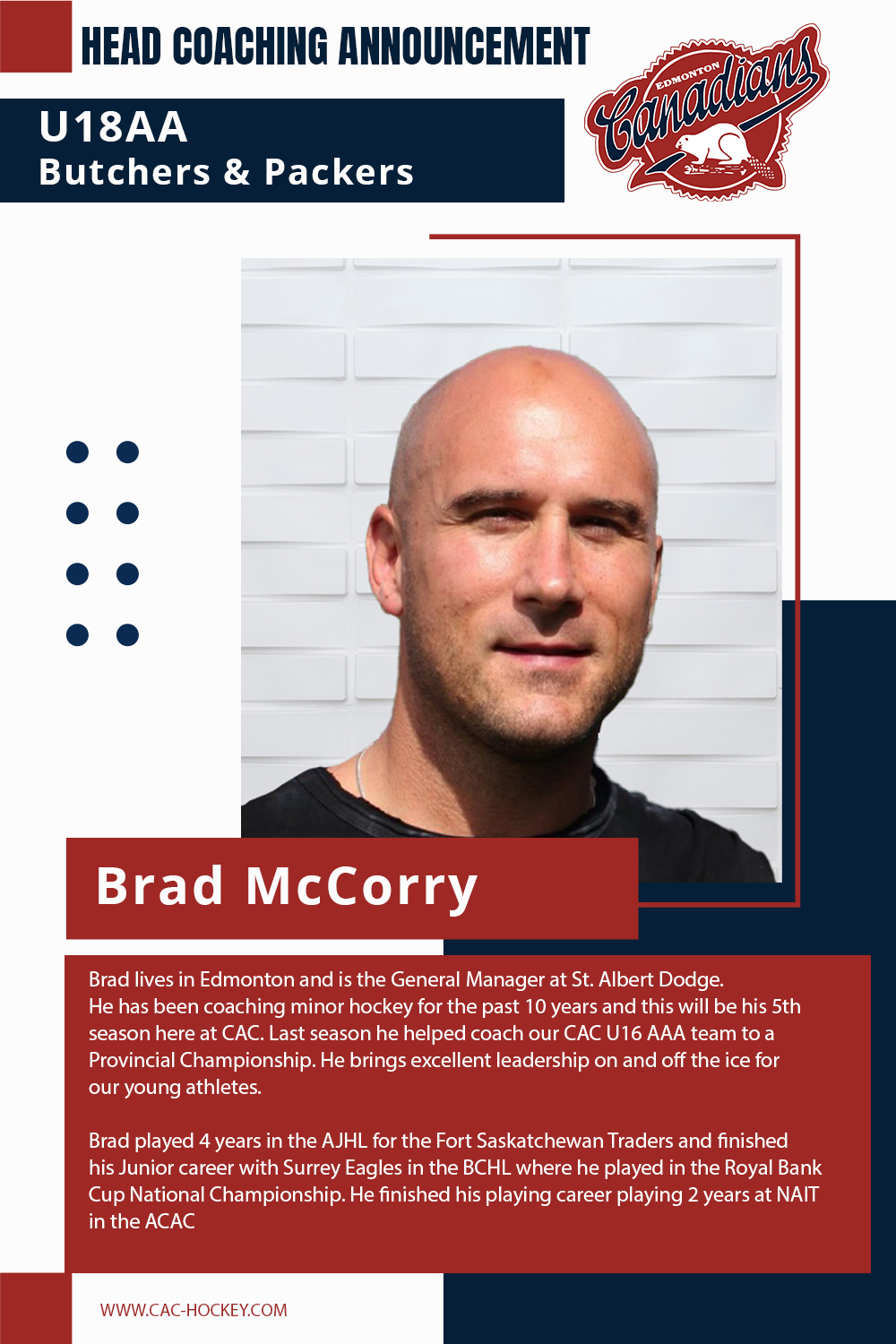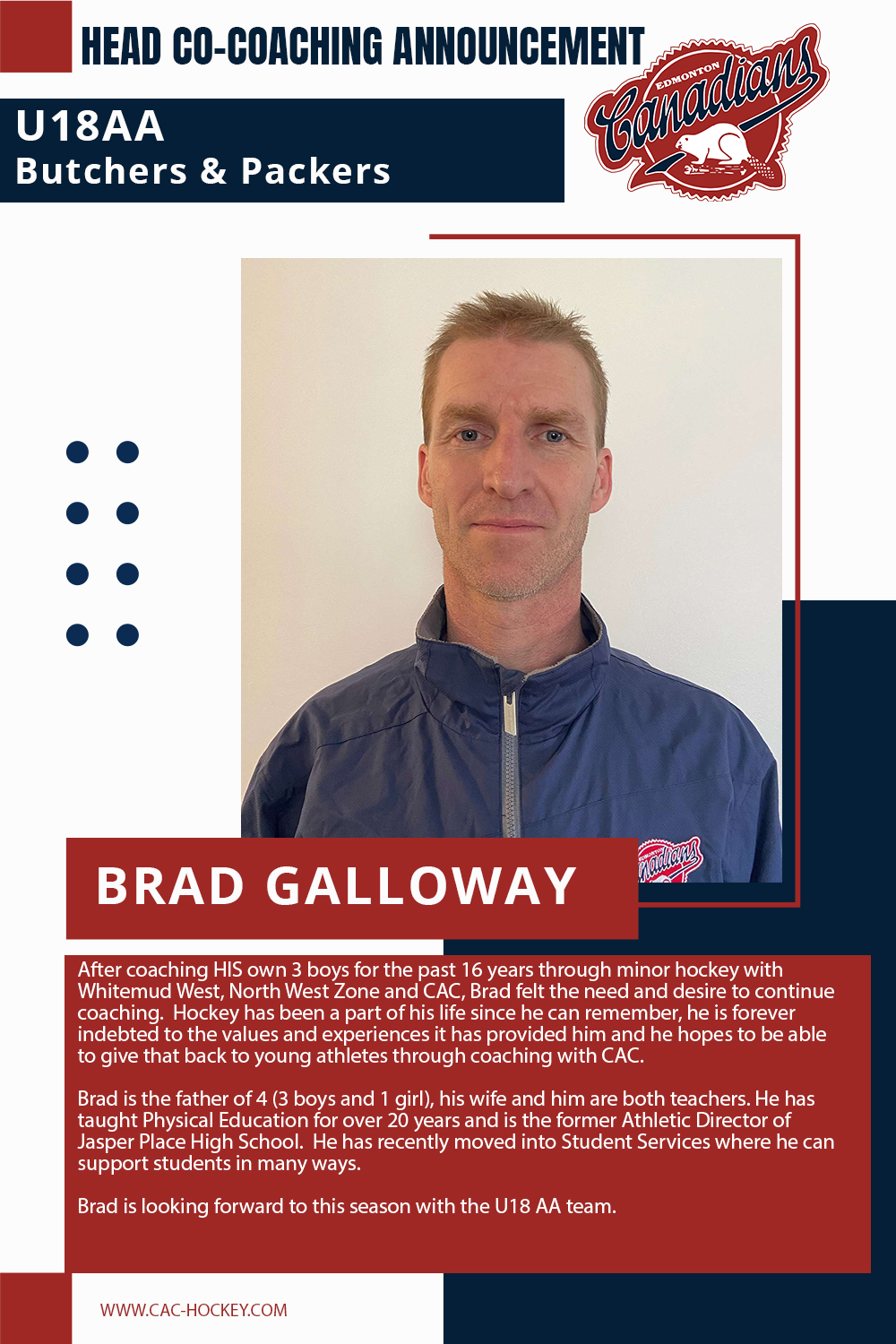 ---
U17 AAA- Gregg Distributors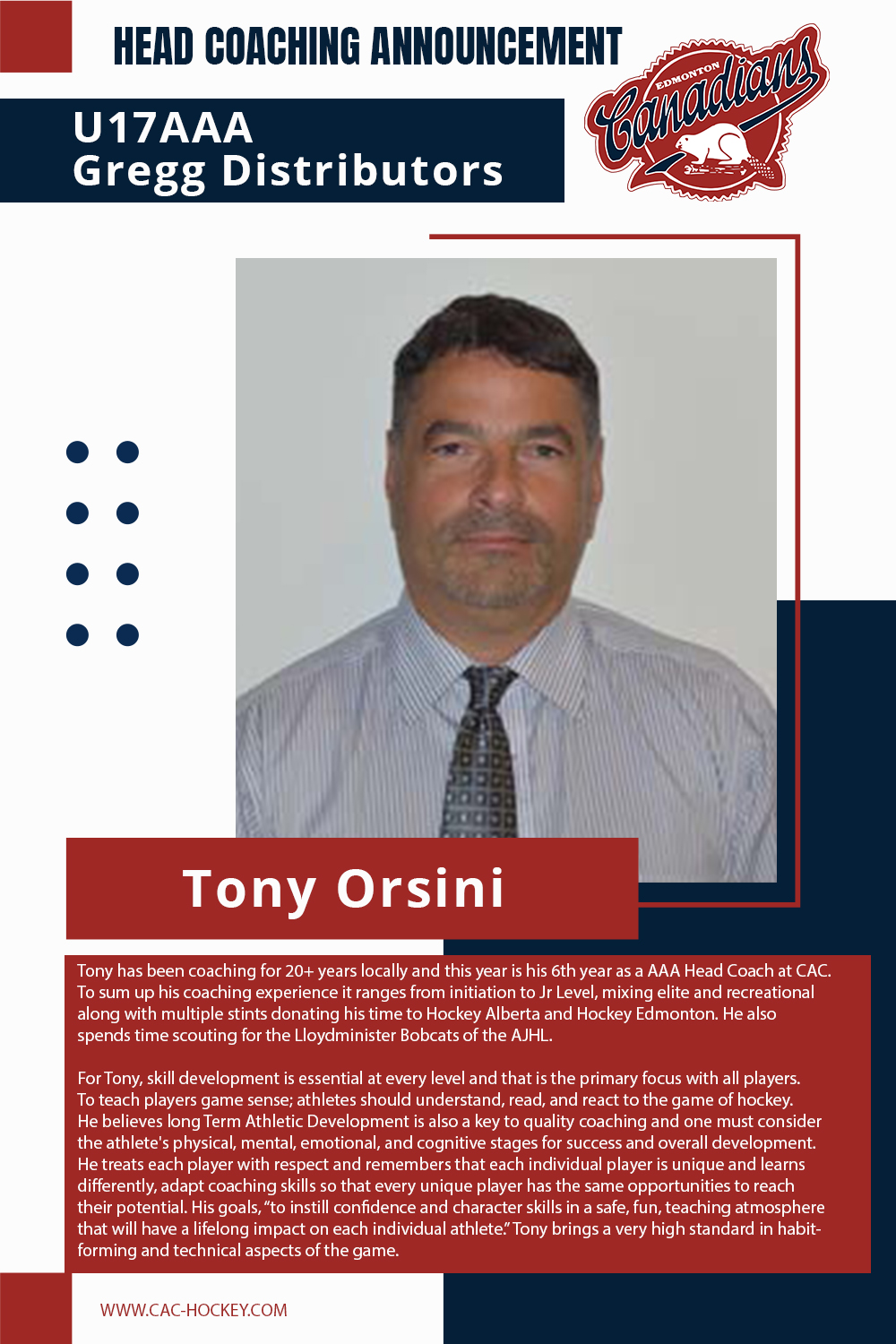 Greg Crawford- Assistant Coach
Greg is in his 21st season coaching hockey and 4th year at CAC with U17/U18 AAA. Greg is a skills instructor for Hockey Alberta and is the Development Director for Millwood's hockey. His video analysis and teaching skills in the defensive end of the ice are second to none. Video sessions for this squad are thoughtful and effective because of the tireless work by Greg. He has a true passion for hockey and his goal is to "ensure every athlete he has an opportunity to teach is challenged, motivated and inspired to make "HOCKEY FOR LIFE."
Jared Connell- Goalie Coach
Jared has coached goalies at Bradford's Goal Academy for 8 years and is going into his 4th season with U17/U18 AAA at CAC. Jared's mentors and teachers include Dustin Schwartz, Ian Gordon, and Brent Bradford. Jared brings a positive attitude and a true relate-ability to coaching goaltenders.
Duncan Milroy-Assistant Coach
I have had 3 years of Head coaching experience at the Junior B level as well as an Assistant Coach at the Alberta Winter Games. I played professional hockey for 10 years in both North America (NHL, AHL) and Europe(DEL, GET, ELH). My junior hockey was played in the WHL and was fortunate enough to win the Memorial Cup with the Kootenay Ice in 2002. I look forward to the upcoming season and I am thankful to the coaching staff for bringing me on board. I will bring my experience, competitive drive, and knowledge to the team in hopes of contributing to a successful season.